Dr. Chet Zelasko
Scientist. Speaker. Author. My strength is in my ability to explain complex scientific health concepts and translate them into simple lifestyle changes that my readers and listeners can use to improve their health. I also have a simple philosophy: if people read or hear what I have to say about health and aren't convinced in a few minutes that I know what I'm talking about, shame on me. It doesn't mean they agree with me, but they should recognize that I'm knowledgeable in my areas of expertise.
My Professional Credentials
I have a PhD and Master of Arts in Exercise Physiology and Health Education from Michigan State University (1987 and 1984), and a Bachelor of Science in Physical Education from Canisius College (1982). I completed a teaching and research post-doctoral fellowship at Ball State University; in the two years at Ball State, I was voted one of the Top 10 Teachers at the University. I'm certified by the American College of Sports Medicine as a Health and Fitness Specialist, have taught in ACSM certification workshops throughout the U.S., and belong to the American Society of Nutrition. I've conducted research and been published in peer-reviewed journals.
My Experience
In the 1990s, I was an Associate Professor and Department Chair in the Health and Wellness Department at Buffalo State College, part of the State University of New York. At the same time, I managed the weight-loss program for an HMO in the Western New York area.
In 1998, I left academia to become the chief research scientist for the Better Life Institute in Grand Rapids, Michigan, where I developed weight-management programs, a cleansing and detoxification program, and various fitness programs. I've written over 3,000 e-mail messages and newsletters and presented seminars to large and small groups all over North America and the Caribbean. I've also hosted over 650 episodes of a radio show on WGVU-FM, the Grand Rapids NPR affiliate. Straight Talk on Health, a weekly radio program on a wide range of health topics, airs Sundays at 7:30 a.m. and again at 6:00 p.m. Eastern Time. Tune in via the Internet here or by going to http://www.wgvu.org/wgvu-fm-stream/.
In 2008, I formed my own company: Chet Zelasko PhD LLC. As a health and fitness consultant, I provide health information based on the most recent research and deliver it in a way that's easy to understand. Whether in person during seminars, in audio recordings, or in the written word, I make sense out of the health news people hear so they can make better health choices and achieve optimal health.
What I Do for Fun
I enjoy running for fitness and have run five marathons plus dozens of 10Ks. In summer, we garden—my specialty is tomatoes, and Paula's in charge of flowers. For entertainment, Paula and I enjoy movies, blues music, and watching Dancing with the Stars.
I have a great family. Paula and I celebrated our 27th anniversary this year. We have a grown son, Matthew, whom I was lucky enough to acquire when he was 21—I missed all the really hard years. He and his wife, Kerri, live in Charleston, South Carolina, and we wish they were closer. And because you can never have too much family, we chose two pretend daughters, Rebecca and Jamie; that's how we added Riley, our two-year-old pretend grandson. Paula's parents lived long lives: in spite of many health issues, Mom almost made it to 90, and Dad was very healthy until he died quietly at 94. My parents both died way too young, and that's part of what motivates me to do what I do.
But I'll be honest—helping people be healthier is equally my idea of fun, and nothing charges me up as much as hearing that I've made a difference in someone's life.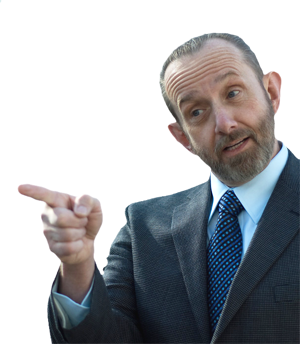 Paula Zelasko
Paula has a B.S. in Management with a marketing emphasis from Purdue University. She spent many years in various areas of publishing and advertising, where she worked in editorial, sales, and management.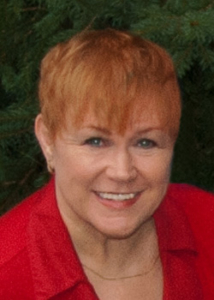 She's worked alongside Dr. Chet since the mid-1990s and now serves as his editor, graphic designer, and website manager.